Pico Neo: The Latest Standalone VR Headset with 6DoF
Neo is the first all-in-one VR headset with 6DoF hand controllers to provide high end VR experiences.
The China-based VR headset manufacturer Pico Interactive, unveiled its standalone VR headset consisting of 6-DoF tracking and motion controllers. Neo will use Vive Wave open source API, which means the device will be able to handle content made for HTC Vive Focus. Users will also be able to download apps from HTC Viveport store along with the manufacturer's own Pico Store.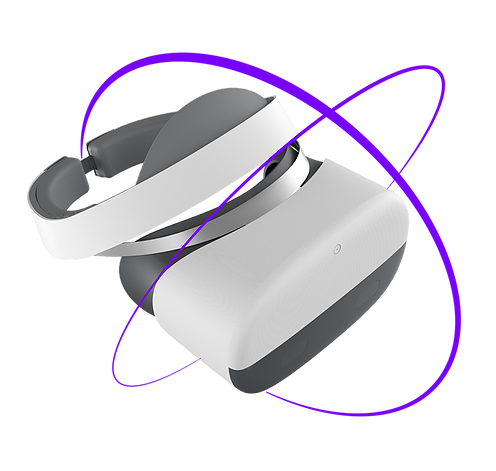 The headset features a Qualcomm® Snapdragon™ 835 Mobile VR Platform and is equipped with 3K high definition display, 4GB RAM, 64GB UFS2.0 ROM and supports 256GB expanded storage. Neo features a 2 x 3.5 inch LCD display, each with 1440×1600 screen resolution and built-in dual speakers that use AM3D 3D spatial rendering engine.
But what makes Neo standout are its controller options. The business edition comes with 6DoF that uses ultrasonic sensors to enable full VR immersion in a totally un-tethered, complete mobile package. Pico believes that this technology will enable the Neo to deliver high-fidelity control to track head and hand movements without needing any external cameras, trackers or wires. Neo is indeed the first mass-produced standalone VR headset with 6DoF tracking for both head and hands.
The 6DoF function will start scanning the surrounding area and connect with the controllers once the user enters Pico UI launcher. The system will calibrate first to adjust the position and posture in correct direction. The company says that users will be able to easily move or dodge attacks in the virtual world or even operate complex game reactions like bimanual operation. With refresh rate of 90Hz, the company believes that Neo rarely loses frames, but how well it lives to the expectation remains to be seen.
As of now, Neo is available for pre-orders in China and is expected to ship by the end of January 2018. The company also has plans to launch its standalone VR headset in other countries which will be possible revealed in future announcements.