10 Best VR Apps and Games That Could Help Oculus Go Shine
Here is the list of some of the best apps for Oculus Go that will give you the most out of the VR marvel.
Oculus Go marks a new era for virtual reality (VR). It's a standalone VR headset with a WQHD, fast-switch LCD display with a sharp 538 ppi. It has an affordable price starting at $199 USD for 32 GB and $249 USD for the 64 GB model. No PC, console or smartphone is required with the new Oculus Go. There are also no external tracking sensors, and nothing to set up. Just pick up the included controller and you're good to go.
Despite a formidable hardware and software support, only good content will help it succeed. VR rendering is useless if there are no apps to make you go wow with otherworldly experience. Worry not, Oculus understands it and has a wide range of apps to satiate your thirst. Oculus also enjoys support from a large community of developers who are creating better apps and games every day.
Here are the top 10 apps that will make Oculus Go standout!
1. Discovery VR, behind the lenses of discovery
Discovery VR is an intense nature adventure that you can take without ever leaving your home. The Discovery VR app is all about driving curiosity – exploring new places, characters, and ideas. It's a free offering by Discovery, which lets you visit the wildlife, exotic societies, amazing people and an innumerable other wonders from the comfort of your sofa. The documentary lineup is unparalleled and leaves you asking for more.
2. Netflix VR, VR, and chill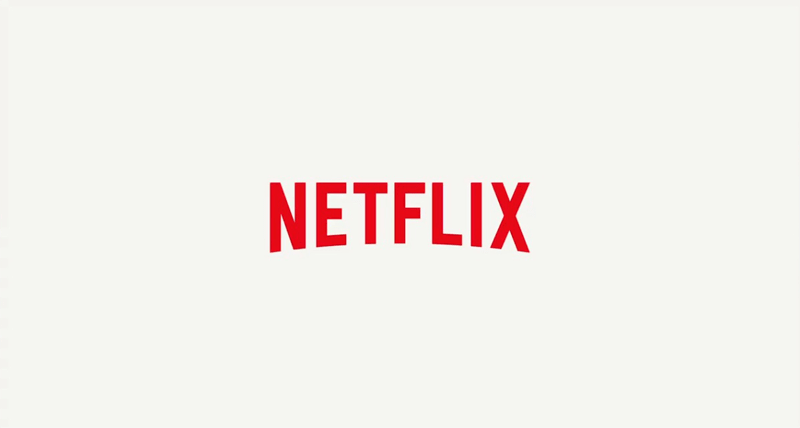 Facebook leaves no stone unturned when it comes to lining up content for its new Oculus Go platform, and that isn't necessarily restricted to games or 360-degree video. Netflix now adds a VR flavor to it. It is a stand-alone application for those subscribers with the Oculus Go. With the new VR app, you can binge watch all the episodes of your favorite shows and other video content in a new perspective. It brings all the drama, thrill and joy so near to you that you become a part of it.
3. Coaster Combat, shoot the ride and loot the hide
Boot up and stretch down because one of the back bending, rushing and exciting game is also available for Oculus Go. The Coaster combat isn't like any VR roller coaster experience. It is a much more interactive and immersive game with a fair share of action and thrill. The game has various themes and each time the track changes, you have a whole new experience. Play it with your friends in multiplayer mode and see who can score more points.
4. V-VR, what's reality
Teleport yourself into the world where AI has replaced most of the jobs and humans are finding a reason to live. The virtual labor system, Activitude helps you. You provide services to the clients and earn work ratings. In the backdrop, you get to experience a lot of thrill as well. Discover the story of Activitude's evolution, along the way. The game is super fun to play and has been an editor's choice in google play store since it's release.
5. Oculus Rooms, a virtual room with beautiful memories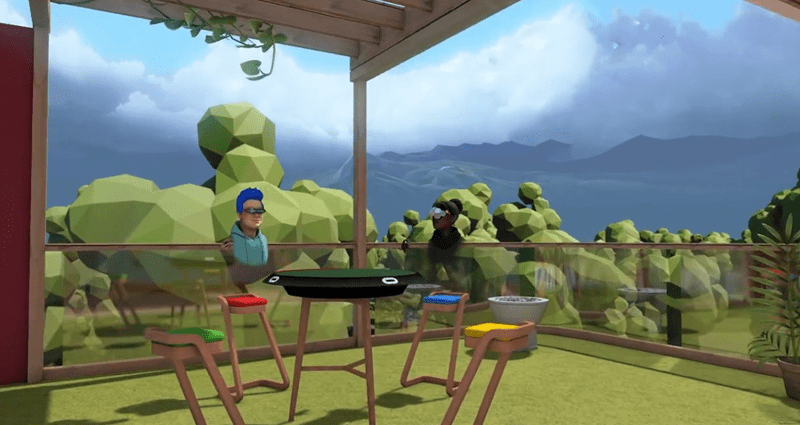 Oculus Rooms takes your social interaction to a whole new level. Here, you can invite your friends to play games, watch movies, listen to music, share photos or jump into other apps together. Just sign in with your Facebook and it's super-easy to find your friends. Customize your home base, the way you want and share it all with your friends.
Alongside the Go's launch, Oculus also announced an updated version of Rooms, its app for hanging out with friends in VR. The new app sports a new design, and it also features games like Hasbro board. More new games viz. Boggle, Monopoly, and Trivial Pursuit will arrive soon.
6. Melody VR, The stage is set, transport with VR
Melody VR is a music app that lets you attend music concerts at any time from anywhere you want. And don't ever feel bad if the concert tickets are sold. From front row to backstage, you can be part of the action and get closer to your favorite pop stars. Melody VR transports you to the live performances from where you are. Catch all the action and feel the beat. The app is totally free. Relive the moments with Melody VR, watch them again with a different perspective. Melody VR is exclusively available for Oculus GO.
7. Anshar Online, multiplayer+VR on steroids
Anshar Online is a VRMMORPG or a VR massive multiplayer online role-playing game, space shooter game featuring merciless online battles made by Ozwe Games. In Anshar Online, team up with up to 5 friends and fight intense co-op battles in over 50 missions, contracts, and assaults, against challenging opponents. Find out who is responsible for the death of your partner and best friend, Rush Steel. Or compete against other players in an exhilarating race to determine who among you is the fastest, and battle in an 8-player PVP deathmatch to determine who is the top gun. All missions and contracts are available for solo play as well multiplayer.
8. They Suspect Nothing, fool the AI
They Suspect Nothing has a dozen humorous mini-games with three difficulty levels for a player to test their dexterity in misguiding the robots and make them believe that you are one of them. With a customized robot avatar with local profiles and leaderboards, players compete to see who is the best. The game utilizes a 'pass and play' gameplay feature, thanks to the Oculus Go. And the whole title is voiced with a cast of interesting actors such as the award-winning actor Jim Broadbent to narrate, which makes it more rewarding to play.
9. Republique VR, escape the surveillance
Republique VR is a thrilling and topical stealth-action game that explores the perils of government surveillance in the Internet Age. It is developed over five years by industry veterans (from the developer of Metal Gear Solid, Halo, F.E.A.R.). In Republique you help a woman named Hope to escape a dangerous totalitarian state. In the stealth thriller that explores the heights of government surveillance in the Internet Age, hack into the nation's elaborate network, take control, and lead Hope to freedom.
10. Facebook Spaces, spending quality time wherever you are.
Facebook Spaces is a VR app available for Oculus range of VR glasses and HTC Vive. It lets you animate yourself and spend time in the VR reality with your friends. To animate yourself in Spaces you don't need more than your profile photo available on Facebook. It's not just any VR space, it's Facebook on VR. With Spaces, anyone can go live with their avatar, collaborate with friends and make something creative in virtual reality. Create funny and memorable moments with your friends and share them.