CES 2018: Under Armour Unveils HOVR, the New Smart Sneakers
HOVR is an amalgamation of shoe design and connective technology that puts the wrist mounted health tracker in your shoes.
CES is where one gets to witness the potential future of tech. Today, Under Armour the American apparel and sports footwear manufacturer showed off its latest tech development, HOVR, at the CES in Las Vegas. The HOVR is the first in the third generation of company's smart shoe line. It is a amalgamation of shoe design and connective technology that puts the wrist mounted health tracker in your shoes.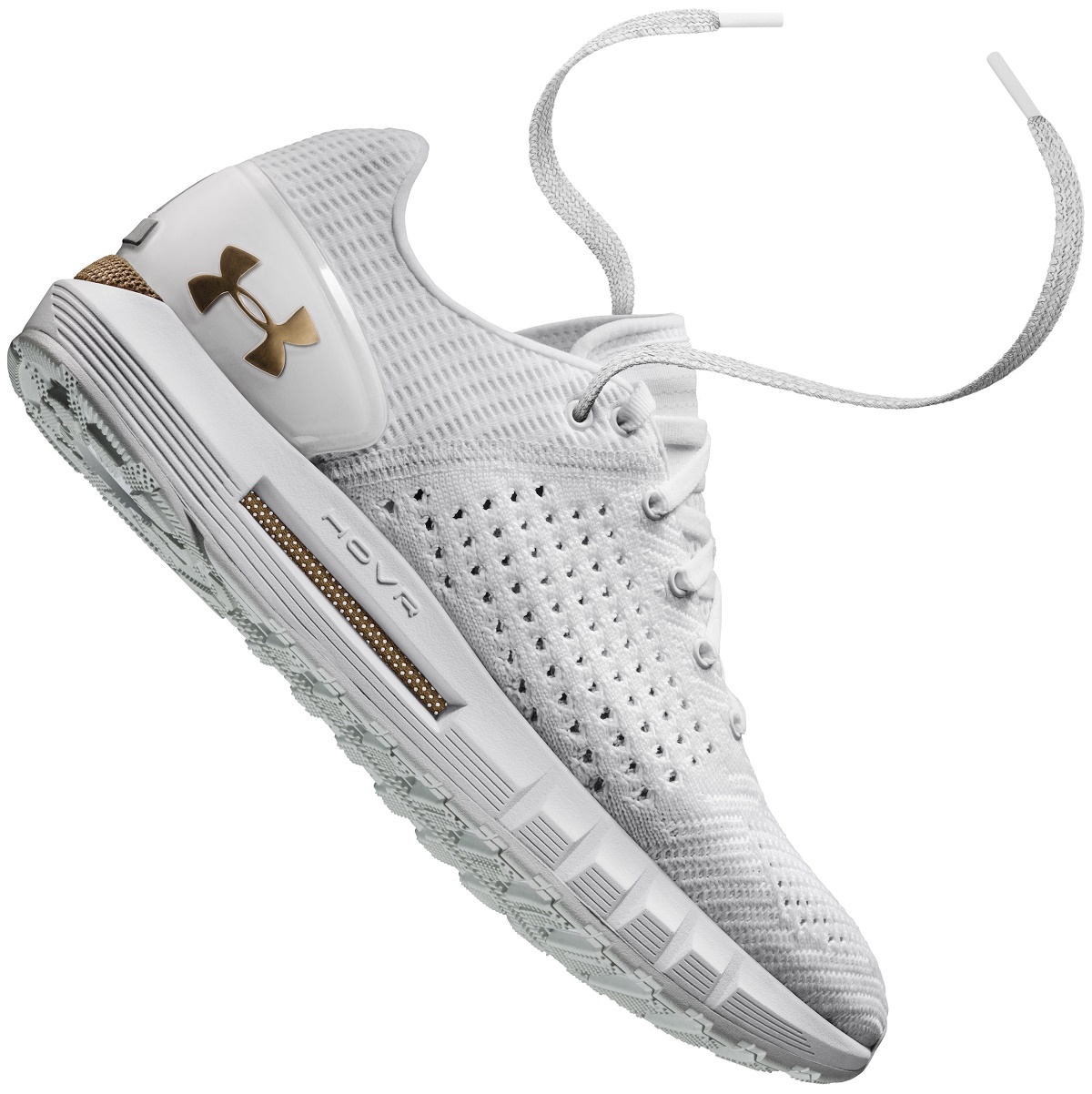 The HOVR has made its debut after being in development for more than 2 years. This new shoe line consists of 2 shoe models: the HOVR Sonic and the HOVR Phantom. The design is prominently more focused on performance and comfort first and incorporating the tracking features later. Consumers now won't have to base their purchase solely on the feature that the shoe is "smart". According to Under Armour it aims to create footwear that's more efficient and specific and more socially integrated with its HOVR line for athletes.
Introducing UA HOVR – the brand's latest cushioning platform, engineered to provide the ideal combination of cushioning and energy return, all without compromise. The HOVR platform will be introduced through two styles: HOVR Phantom and HOVR Sonic. pic.twitter.com/5mom2vwLvP

— Under Armour News (@UAnews) November 21, 2017
The tech inside the shoes is incredible. In the soles is present a Bluetooth module, gyroscope and accelerometer. All these components are powered by an onboard battery pack which according to the company will be enough to last the shoes' marked running shelf life. Whenever the modules detect motion they are activated and start to sync with a linked handset. There is also onboard storage on the shoes which can be used to record your running data and sync it later with MapMyRun app by Under Armour to deduce statistics such as the distance of run.
As stated previously, both shoes have been designed keeping in mind comfort and performance first, thus the cushioning feels super soft but subsequently doesn't trade responsiveness for squish. High responsiveness enables swift turnover in steps and absorbs shocks and saves your legs from injuries. There is a 3-D molded foam in the mid foot and heel of the shoes provides just the right amount of cushioning for you to stay comfortable.
Under Armour stated that the HOVR Phantom and Sonic will be available commercially from February 1, with $100 for a non-connected model of the HOVR Sonic and $110 for a connected pair. The Phantom is priced at $130 non-connected, and $140 for connected.