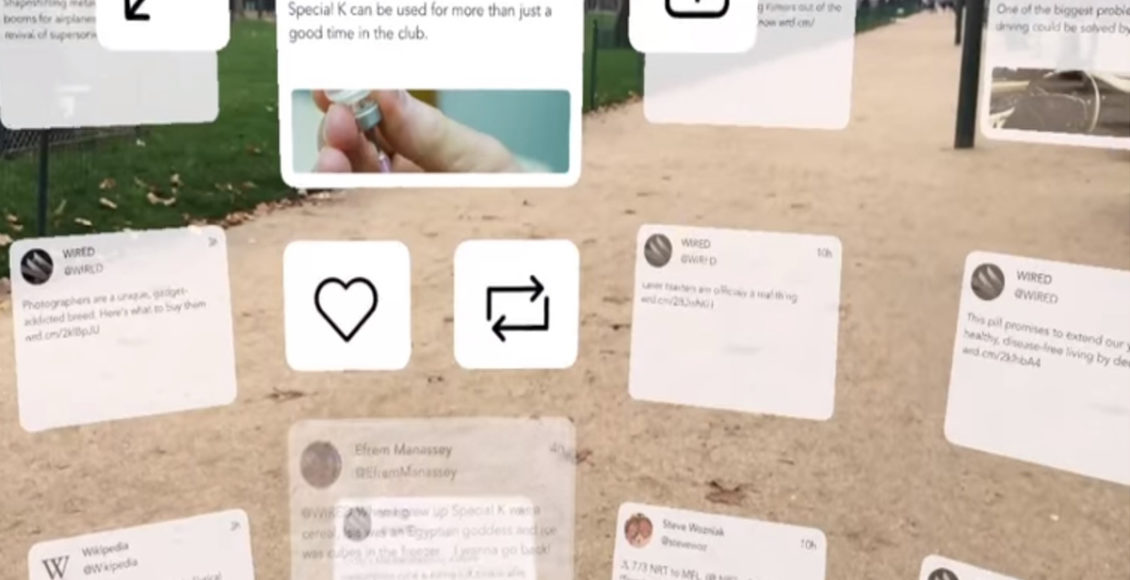 TweetReality: A Brand New Way of Tweeting
The new app TweetReality promises a new way to experience the social media platform. The app is currently accessible on Apple's IOS devices.
Though met by mixed reviews, TweetReality app shows potential with big scope for further development. Essentially, it allows users to view tweets in the form of a 3D grid, with cards spread over a hemisphere in front of them. Though it may not be ideal for tweets, which traditionally follows a news ticker like format, it could be applied to picture sharing apps such as instagram.
"My goal was to innovate in what the future will look like, mainly by thinking to the upcoming glasses we'll all probably be wearing," says Oscar Falmer, describing the app as a prototype for future Augmented Reality Apps.
The app makes use of Apple's ARKit platform along with twitter's machine learning toolkit, Core ML so that relevant tweets are displayed based on your surroundings, something like a popup ad for the mixed reality, which could one the the next big innovations in retail.
It was reported earlier this year that twitter will be putting together a dedicated AR/VR team, to be headed by Alessandro Sabatelli, a former UI designer at Apple and ex-CEO of IXOMOXI, a VR driven startup.
The new app allows users to use basic features like searching tweets, viewing mentions and profile, writing and posting tweets, liking and re-tweeting.
While some are calling it just a marketing gimmick, it could turn out to be an important first step in the evolution of micro-blogging. All media forms will eventually need to adapt to virtual/augmented reality as the mobile viewing technology sees a shift from handheld to headset displays.