2019 is looking to be a great year for tech, and VR is already a hot topic among gamers and developers. Nowadays, major computer hardware manufacturers are making their products with the tag "VR ready" attached to it. This speaks a ton about where the market is hoping to go in the years to go.
Games are undoubtedly going to be the major drivers for VR because it engages the user in a way no other tech does. In 2018, we saw many games trying to incorporate VR technology, and they did shine in many areas but fell short in some other regards. In 2019, the hardware is certainly capable, we just need the games to be equally good.
So let's look at the upcoming VR games of 2019 that are shaping up to be something exceptional!
Defector VR (2019 | Oculus Exclusive)
We are starting our list with a game that was something of everything. Defector is an action-packed game where you will be put in the shoes of an international spy, complete with guns and cool gadgets. The world in Defector is created in such a way that you can move around the place, with each corner bringing a new opportunity to solve the case.
The game is developed by Twisted Pixel. Visually, the game looks really good, and from the demo videos and trailer, you will have missions set in very dynamic spaces. The gameplay allows you to jump across rooftops, do some face paced driving and of course, gunfire!
Lone Echo 2 (2019 | Oculus & Gear VR)
If earth feels a bit too familiar to you, then why not space?! Lone Echo 2 is developed by Ready at Dawn Studios as the sequel of the highly acclaimed Lone Echo 1. The sequel begins from where Lone Echo left off so make sure you play the first one to get a sense of continuum.
The game takes a unique approach rather than the hero-enemy shootouts by introducing different elements into the mix. You will be left with hard choices, environmental impacts and many more.
The story revolves around Liv, an astronaut and an android named Jack, who is not in its optimal working condition. The player dawns the role of jack and needs to help Liv rebuild him, but there is something strange happening in the spaceship…
A Fisherman's Tale (January 2019 | Rift, Vive, Windows Mixed Reality, & PSVR)
If you are looking for something different, then the fisherman's tale developed by Innerspace is certainly it. The game sets up the plot in such a way that it completely messes with your mind. The objective is to rescue a puppet trapped inside a lighthouse. You can help it by solving puzzles or manipulating the surroundings.
Now here is where the game gets creative, look up and you will see a giant version of you looking down at you. If you break something in the tiny lighthouse, the after-effects will be felt by your surroundings. In essence, the miniature doll and lighthouse represent you and your surrounds. And the giant version over you see you as wooden doll trapped in a lighthouse and the layers keep on adding. It's a game within a game!
Eden Tomorrow (2019 | Play Station VR)
Eden Tomorrow mixes exploration and survival into one package. The player is on an unknown planet, exploring and researching to find clues about the world and themselves. Not much is known about this game except the fact that you will be spending time fending off monsters, solving puzzles, and exploring the unknown land.
The in-game footage shows us that many of the creatures look like dinosaurs and the sci-fi theme is followed throughout the game. The game is developed by SoulPix for Playstation VR.
Stormland (2019 | Oculus Rift)
Insomniac Games has a VR title in works for 2019 and it is called Stormland. You play an android which was left for dead by the Tempest, but you will still have a sliver of life that helps you get back up. Your primary goal is to repair yourself by scavenging and finishing specific tasks throughout the game. The ultimate goal being reclaiming the world from the ones who tried to destroy you.
The game is set in an unknown planet with mystical flora and fauna to match it. If you are looking for one of the best VR adventure games of 2019, then Stormland should be on the top of your lists.
Ace Combat 7: Skies Unknown (18th January 2019 | PlayStation 4, Xbox One, & Microsoft Windows)
When it comes to VR, the sky is the limit! That is precisely what the developers, Bandai Namco Studios, had in mind when developing Ace Combat 7. In the game, you will pilot a variety of high octane fighter jets during the fearsome war taking place between the Osean Federation and the Kingdom of Erusea.
The Game is set to launch on January 18th on a variety of platforms. Ace Combat 6: Fires of Liberation was released back in 2007. Now, more than 10 years later, we will see how Ace Combat 7 will make use of modern compute engines.
Space Junkies (2019 | Rift, Vive, & Microsoft Windows)
Ubisoft is one of the most popular game developers out there and in 2019, they will be making their mark on VR gaming. Space Junkies is a Ubisoft game that is set in space where players can battle it out in 1v1 or 2v2 battle. You will have a jetpack and a range of space combat guns that you can pick up throughout the rounds.
The guns, flairs and the neon makes Space Junkies a place that you can truly immerse yourself!
Espire 1: VR Operative (2019 | Rift, Vive)
Stealth games are one among the genres in gaming that is beloved by many. There is always something rewarding about completing a mission by patiently waiting, setting the right traps and tripping no alarms whatsoever. Espire 1 is a VR game with Emphasis on stealth.
You will have a host of gadgets to help you through the missions and to make stealth fans even happier, there are multiple creative ways in which they can finish a mission.
Golem PSVR (2019 | PlayStation VR)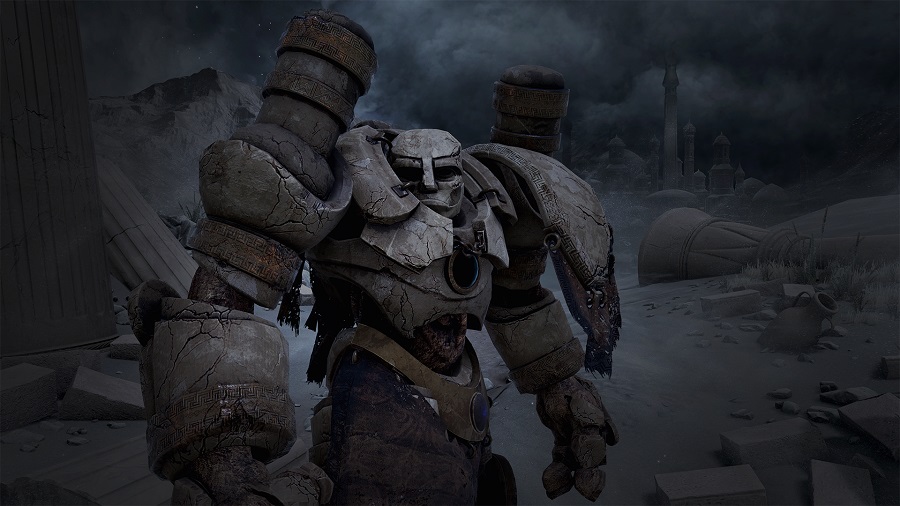 Golem is a PlayStation VR exclusive that started its development back in 2015. The latest announcement from the developers has marked 2019 as the target for the release for Golem.
In Golem, you play as a Twine, an injured young kid who comes to know that he can control golem with his telepathy. From the previews and other tidbits that we have been revealed, you can be sure that this game will be unique in both gameplay as well as storytelling.
Angry Birds VR: Isle of Pigs (2019 | All major VR platforms)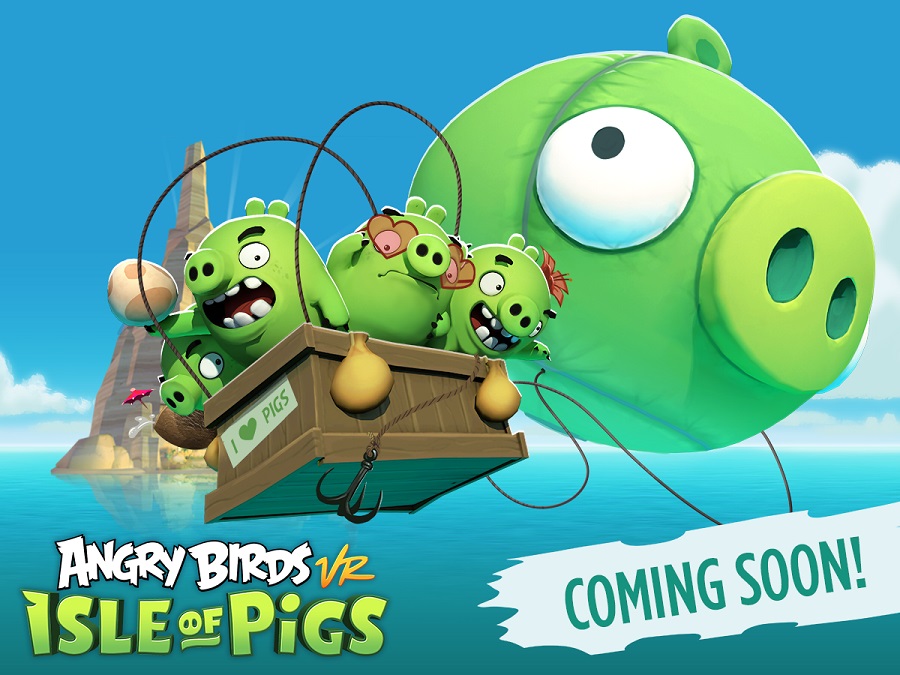 We have played angry bird on smartphone, computers, tablets and now, its rightfully the time for VR! The developer behind the Angry Birds VR project is Magic Leap, a company that knows how to do VR software and hardware so that they both complement each other really well.
For the VR game, the player will be having a first-person experience rather than the side-scrolling UI that we see on Angry Birds games.
These are the top 10 picks of VR games for 2019 and the list doesn't end there! There are many more games in the works and having high profile game developers making their offering on VR is amazing news for any VR enthusiast.
2019 is certainly looking like an amazing year for VR! And we can't wait to get our hands on these games!