Qualcomm Snapdragon
Qualcomm's Next-gen Snapdragon 845 Processor Focused on AI and Camera
It's highly recommended to wait for the new chipset to be launched, in case you're planning to buy a high end phone.
The Qualcomm Snapdragon 845 will enable smart phones to have immersive XR experiences, an intelligent personal assistant and advanced vault-like security. The Samsung Galaxy S9 is likely to feature the new processor claimed to deliver up to 30% better performance than its predecessor, the Snapdragon 825.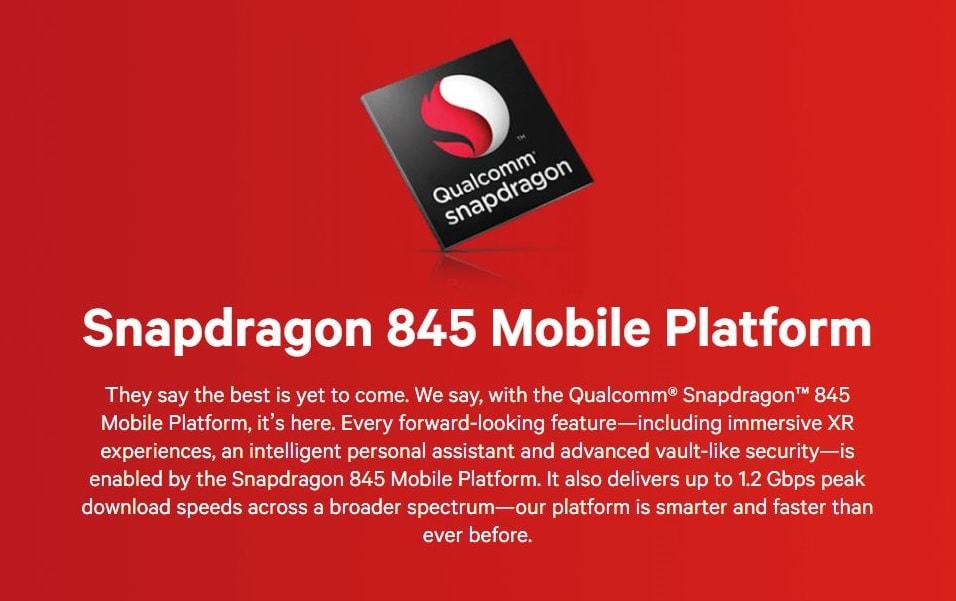 Source: Qualcomm
It is going to be an eight core Kryo 385 processor with 4 each of the ARM A 75 and A 55 cores, with modifications done to the individual cores. The clocking speed is also expected to be higher at 2.84GHz as compared to the 2.45GHz of the 835. This sees a significant improvement in the performance of the processor. Though the A 55 cores may actually be slower.
On graphics end, the new Adreno 630 also shows an improvement of 30% in terms of its performance over the current top of the line, the Adreno 540.
The cameras are going to see significant improvements as well. The Qualcomm Spectra™ 280 ISP will enable smart phones to deliver better images even in low light settings and a single lens setup. What this means is that smart phone manufacturers won't have to dig for add-on features to improve camera quality, leading to a drop in development costs.
OnePlus, Xiaomi, LG and Nokia may all soon feature this chipset in their top-end smart phones with imaging capabilities. The video quality will also be better owing to this technology that can shoot in 16 MP at 60 images per second. Thus giving cinema like quality using the ultra HD premium capture with richer colour.
Another improvement in the chip is the modem X20 LTE which means, higher download speeds, peaking at 1.2 Gbps across a wider spectrum.
All this is directed to a phone with higher functionality in terms of Artificial Intelligence, which is of the specific interest to most major software companies along with improved security. The 3rd Generation Qualcomm® Hexagon™ 685 DSP supports sophisticated, on-device AI processing, delivering richer camera, voice, XR and gaming experiences.
The Samsung S9, set to release in 2018 is predicted to be the first phone to feature this chipset. And this will be possibly followed by Xiaomi's Mi7, OnePlus 6, Moto Z's next flagship and Nokia's next-gen phones.
Source: Qualcomm