Intel Launches its Most Powerful VR Capable NUC at CES 2018
It's designed and aimed primarily at VR enthusiasts and people who do workload heavy content creation.
The most powerful NUC in its lineup was launched by Intel yesterday. This is based on the 8th Gen Intel® Core™ i7 processor with integrated Radeon™ RX Vega M graphics which were also announced on the same day just hours ago. Codenamed as Hades Canyon, this new powerful Intel offering packs tremendous CPU and GPU horsepower in surprisingly tiny 1.20 litre system. It's designed and aimed primarily at VR enthusiasts and people who do workload heavy content creation. According to Intel it is the world's smallest VR capable system to date.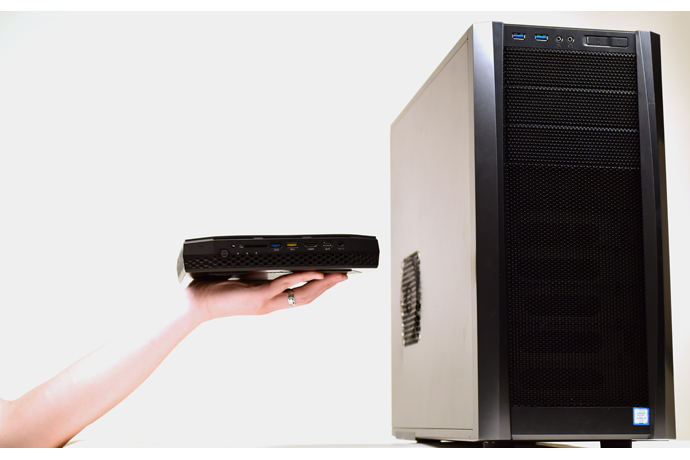 Intel has announced two versions of the NUC: NUC8i7HVK and NUC8i7HNK.
NUC8i7HVK – The NUC8i7HVK is manufacturer unlocked version of the latest 8th gen Core i7 processors with integrated Radeon RX Vega Graphics M GH (clocked at 1063MHz to 1190MHz), hence the system can be boosted to higher than the stipulated clockspeed of 3.1GHz to 4.2GHz for higher performance. It has an 8MB cache and power consumption of 100W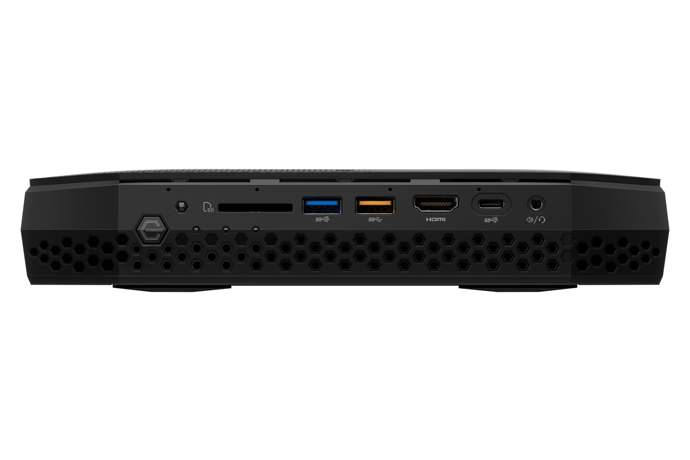 NUC8i7HNK – The NUC8i7HNK  is almost the same as the NUC8i7HVK except for the graphics solution on the chipset is a Radeon RX Vega M GL (has lower clockspeed of 931MHz than the Vega M GH). The CPU clockspeed is stated as 3.1GHz but can be overclocked to 4.1GHz. Power consumption is significantly lower and stands at 65W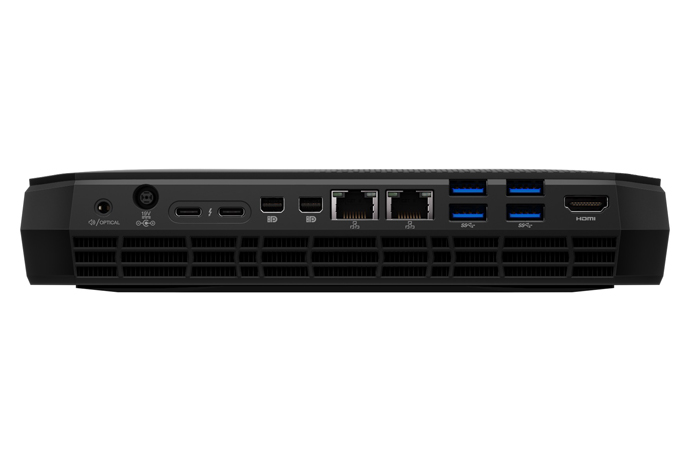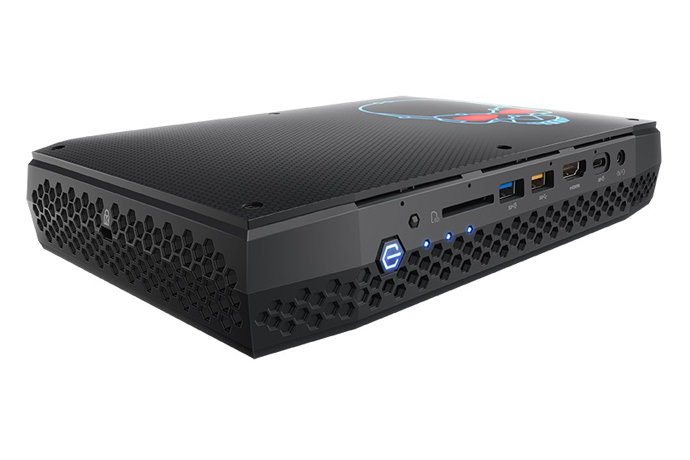 Both versions offer multiple connectivity options including 2 Thunderbolt™ 3 ports, 2 Gigabit Ethernet ports, 2 mini display ports, 4 USB 3.1 type-A ports, a hybrid 3.5 mm audio/optical jack, an SDXC slot and USB Type-C port. It also houses dual M.2 SSD Slots. The system is capable of outputting to 6 independent monitors simultaneously. You can easily connect your VR headset via the HDMI port in front of the NUC. The device is aimed towards targeting the do it yourself rig builders and therefore Intel announced that the NUCs will be available as barebones kit and the RAM will be user upgradeable. With high demands for small, sleek and powerful mini PCs, Intel said that the units will go for sale in Spring 2018. Interestingly, despite giving the dates for commercial availability of the units the company didn't disclose any pricing for the products.