How Virtual Reality Can Play a Major Role in Real Estate Sector
Virtual Reality technology can play major role in influencing the customer's purchase decision in the real estate sector.
Real estate is one of the few areas where potential customers don't usually get a chance to see the end-product before making a purchase decision. This is because, in most of the cases, real estate customers have to invest early. That is when the property is still under construction to seal a better deal.
Most likely, these buyers don't get to see how their future residential or office space would likely be. Now, imagine a scenario where the buyer has to merely wear a headset that presents a 360-degree viewing experience in vivid details. It virtually makes the person feel like he is standing right in the middle of the property he intends to buy! Sounds impressive, right?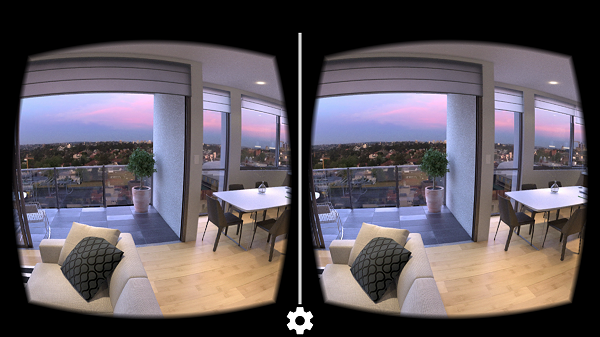 Image Source: Augment
This is precisely where the Virtual Reality (VR) technology is clearly transforming the real estate sector. VR with personalized, viewing experiences is making things relatively easier for realtors to target prospective clients.
Let's have a more in-depth look at the various ways in which virtual reality apps are empowering real estate developers. How they are showcasing their properties in a way that is closer to reality.
Following the Mobile App Trend
The exponential influx of smart devices and the availability of stable internet connection have transformed the way people shop these days. Even though more and more people around the world are becoming increasingly confident shopping online, the same doesn't quite apply to real estate. The reason being, the money involved in a property purchase is pretty big, and sadly, there is no return policy. Moreover, real estate consumers want to visit the property site before making a purchase decision physically.
This is where virtual reality can slip in.
VR apps, readily available through smart devices, can transport customers to their 'would-be' homes. Buyers can check out every single detail before deciding to buy the property. This will possibly eliminate any 'last-minute shocks' when the customer walks in to make the final payment. Because, he or she has already seen the property through a VR headset, and has mentally decided to purchase it. VR can play a crucial role by bringing real estate shopping closer to the e-commerce model. It enables customers to finalize the real estate deal with one single visit to the actual property site.
Presenting Engaging Visual Projections and Experiences
A significant difference that virtual reality will bring to the real estate sector is the ability to project designs in 3D, as an alternative to the standard 2D view. This will dramatically enhance the visual appeal of a real estate space. VR apps will also facilitate incredible value additions like virtual walks, which will enable real estate buyers to walk through every block and street in the neighbourhood. This will provide the prospective buyers with a 'real' view of the locality they intend to move in.
Mobile VR apps for Real estate
Many real estate enterprises have developed their own VR application to provide their clients with the best buying experience. Most of the apps like EDGE 28 by Start VR give a fully immersive photorealistic 360-degree virtual tour of the place. This VR application enables the clients to view multiple 3D photorealistic apartment renderings at different times of the day. It also integrates atmospheric audio of the street noise and wind sound for a truly immersive real estate experience.
Matterport VR application by Matterport is another type, which not only gives you the VR experience online but allows you to access the same offline. This app is designed not just for residential real estate but for rental communities, engineering and constructions, travel and hospitality too. This application not only gives your clients the immersive 3D experience but also invites to explore the place as if you were really there, with the seamless audio environment and the first person view.
Smart2Vr is another Vr application which brings you a lot of other new features. With its 4K resolution images, stereoscopic 3D views, 3D real-world sound experience, and subtitles, it draws attention and interest of most buyers. It also comes with a hotspot designer that helps in creating your own interactive virtual tour and show additional information. This will help your clients view the apartment even without the presence of a real estate agent.
There are much more such applications in the market available, each of them having some or the other unique features. The application of the VR technology is very vast. Incorporating it into the real estate business can give the real estate domain a new dimension.
Adding More Value
Often, real estate buyers wait for possession of the property, before they start planning the interior designs and furniture. Since virtual reality apps render almost real-life simulations, prospective buyers would be able to plan their interiors even before taking the possession. Virtual reality, being an accurate replica of the property space, would help customers to try out different furniture types, lighting arrangements, fittings, and colors. It thus adds value, and enhances the overall engagement between the buyer and the property. Like with every business, realtors who enter early with this revolutionary technology-powered service, will without a doubt have a clear-cut competitive advantage over rival companies.