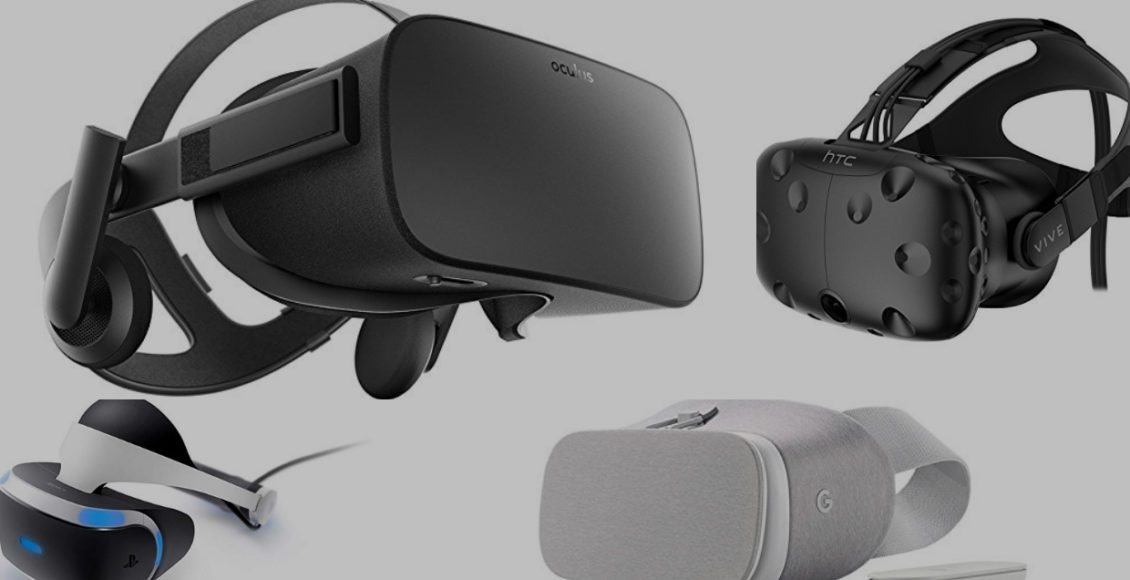 Source: Amazon.com
2018 Black Friday Virtual Reality Deals You Should Not Miss
Get best discounts on your favorite VR headsets and accessories this Black Friday.
Virtual reality handsets are a great source of entertainment and people have been reluctant to buy them because of their high price. This Black Friday, i.e., 23rd November will witness significant price drops and discounts for a variety of products including VR headsets and games. Brands like Oculus, HTC, Samsung, and Google will be listing their releases of this season and will be available to consumers through Amazon, Walmart, and other online and offline stores.
Oculus Rift VR Headset
The Oculus Rift bundle was released in 2016 and had a price of 800$ during that time. Last year it was available for 599$ without the touch controllers. The price of the Oculus Rift has currently reached between $349 – 399$ including the Touch Bundle. It is expected to go down to $299 for the Friday sale.
The Oculus Go will have a price drop to $165.
Amazon's prime membership will grant special offers, faster delivery and will make deals available to you 30 minutes earlier.
The Oculus bundle with controllers and Marvel Powers United game costs $399 and will have a decent discount on Black Friday.
Oculus Rift + Touch VR headset for $349 at Best Buy
Sony PlayStation VR Headset
The Sony PlayStation VR is a headset which is directly connected to the console of PS4 games. It is a medium priced product and is a great option for those who already have a PS4 and want to have a different gaming experience. We recommend you to buy VR bundles which will contain 1 or 2 games along with the VR rather than going for the VR alone as the bundles will have better discounts.
The Sony VR bundle which includes Sony PlayStation VR and two games (Moss Bundle + Astro bot rescue mission) currently costs about 299$ in Amazon. The VR alone costs 215$ and is expected to have a price drop up to 164$
Walmart will have a price drop of 100$, and the VR will be available at 199$. The product will be available online from November 22, 12 am and in stores at the 5 pm local time.
Lenovo Mirage Solo VR Headset
The Mirage Solo VR is one of the first headsets to feature WorldSense. This VR gives access to about 250 Daydream apps and mind-blowing VR Travel experience along with gaming.
The product's cost was $399 and has gone down to 300$ in online stores.
The Mirage camera is also getting a slash of 100$, the present cost being $200
The deal will be available in the official website Lenovo.com and will extend to official retail partners Walmart, Amazon and Best Buy.
HTC Vive Headset
The HTC Vive is one of the expensive VR sets in the market and will run on PCs with an average spec condition. The product package consists of 2 base stations and two wireless controllers along with the headset. We cannot expect much of a deal for this product as it recently had a price drop of $100 and the revised cost was $499.
The HTC Vive will be available on top stores like Walmart, Target and Best Buy. The subscribers of Viveport will be able to subscribe to any of the five games (Accounting+, Arizona Sunshine, Superhot VR, Sairento VR, and The Wizards) for just $1 which otherwise will cost $120. Also, $10 will be credited in Vivesport Wallet as a part of the deal.
Other deals
Select 15 Apps with three months subscription for just $12.99 (35% savings)
Select 30 Apps with six months subscription  for just $19.99 (50% savings)
Select 60 Apps for 12 months subscription for just $29.99 (63% savings)
There will also be some extra deals which will be revealed only on the date of the sale. So be ready to run.
Samsung Gear VR Headset
The Samsung gear VR have been in the market for some time and have experienced some price drops during the following years. Fear not, this Black Friday will also witness great deals for the VR. Samsung is not limited to making VR headset to mobiles alone; it creates VR for a VR platform of Microsoft PC known as Windows Mixed Reality.
The price of the Samsung HMD Odyssey + headset of Windows Mixed Reality is expected to go down from $499 to $299.
The current price of Samsung VR alone in Amazon is $97.
Google Daydream VR Headset
Like all the other International brands, Google also will be providing consumers with great deals on this Black Friday. Google's Daydream View VR headset which comes in different color variants (coral, charcoal, and fog) is said to have some price drops. The compatibility of Google VR headset is not limited to Google devices alone; it also works with Galaxy S, 9s, 9 Plus, Google pixel to LGV 30 and Galaxy
The slate variant of Google Daydream of Google is currently available for $41 in Amazon which is a great deal.
Google Daydream View VR Headset of Charcoal & Coral color gradient is available for $49.00
These deals will be first available on online stores of Google, Amazon, and Verizon.
Other deals of Black Friday
Dell Visor Windows Mixed Reality Headset price drop from $450 to $400
HP Windows Mixed Reality Headset price drop from $450 to $350
Samsung HMD Odyssey Windows Mixed Reality Headset price drop from $500 to $449
PlayStation VR Starter Pack for £169.99
Acer Windows Mixed Reality Headset price drop from $400 to $350
PSVR Stand (PS4, HTC & Oculus) for £17.86
PlayStation VR Starter Pack + Astro Bot Rescue Mission for £179.99 – on 20th November
Firewall Zero Hour + Aim Controller Bundle PS VR for £49.99
PlayStation VR Starter Pack + Astro Bot Rescue Mission + DOOM VFR for £179.99 – on 22nd November
PlayStation VR Starter Pack + DOOM VFR + Skyrim VR for £199.99 – on 22nd November
Oculus Rift + Touch Virtual Reality System for $399
PlayStation VR Starter Pack + DOOM VFR + PlayStation Move Controllers for £219.99 – on 22nd November
Lenovo Explorer Windows Mixed Reality Headset price drop from $400 to $300
PlayStation VR Starter Pack + Skyrim VR + PlayStation Move Controllers for £229.99