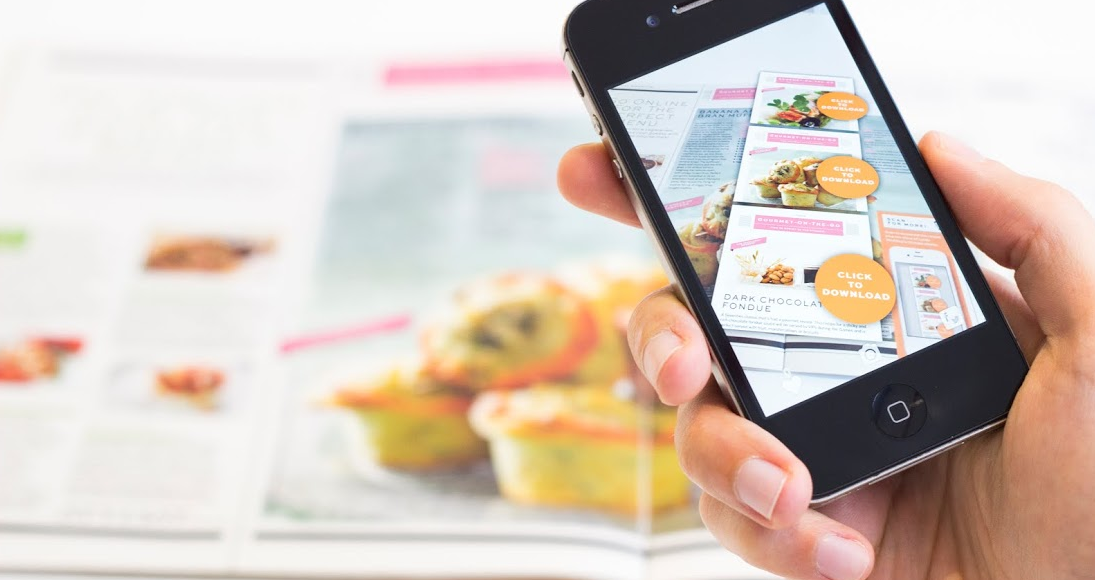 Augmented Reality is Transforming the Conventional Processes in Food & Beverages Sector
In this day and age of smartphones and tablets, new-generation shoppers want more interactive and relevant content to get engaged with a brand.
Consumers no longer find satisfaction in attractive packing, handsome discounts or coupons. In this day and age of smartphones and tablets, new-generation shoppers want interactive and relevant content to engage with the brand. At this point, augmented reality could actually step in. Augmented Reality, in fact, is the best way brands can interact and engage with their customers to increase their brand loyalty.
Let's take a look at the diverse use cases of Augmented Reality in the food and beverage industry.
Providing Crucial Information About Products
Augmented Reality can unleash important news, updates, and information about an existing product. Customers can just scan the package of a product through their tablets or smartphones, and gain valuable insights about the brand or the product. For instance, they can obtain information about the health benefits of a food product, the rating of a beverage, or any other data that might not be easily available elsewhere.
Promotion of a New Launch
Augmented reality can play a vital role in launching and promoting a new product in the market. AR-based campaigns and promo games can leverage significant benefits in attracting and engaging the customers. For example, when customers have placed an order for a product and waiting for the delivery, they can actually make more use of their time by playing the promo games. This promotional activity is a great tool for brand building and customer engagement. This simple activity attracts more customers to the brand and helps them stay engaged.
We have already heard of Pokemon, and its overwhelming craze. AR as such is increasingly emerging as an important promotional tool that major brands are looking at to drive their sales.
Leveraging 3D Animations
3D Avatars and animations can be easily created and introduced through augmented reality, during promoting or publicising a product. For example, people can take a picture of a food dish, or scan a food packet, and immediately a 3D creature linked with the brand might come into being and start interacting with people!
The 3D Avatar can dish out some fun facts as well as some crucial information about the product they are having. Selfie lovers can click selfies with the 3D creature and post them on social media. This is an excellent way to keep people engaged, especially the kids. Apart from being all-fun, it can also be a memorable moment that people can remember and associate with the brand.
Irrespective of the industry, augmented reality is ideally positioned to transform traditional marketing strategies into more interactive communications. AR will add brand value, engagement, and loyalty.
To be honest, the possibilities of creating innovative promotional campaigns with AR are infinite. The food and beverages industry should make the best use of this futuristic technology to innovate new strategies that stand out from the crowd.