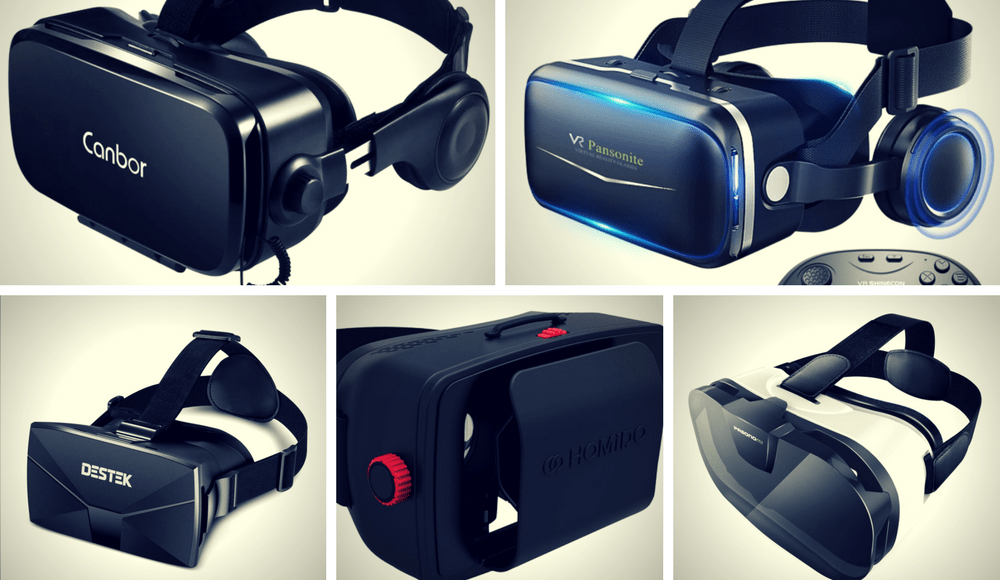 5 Cheap VR Headsets You Can Buy Under $45 Right Now!
If you don't want to break the bank to get the VR experience, here are 5 cheaper alternatives that you buy right now!
Virtual Reality is one of the revolutionary innovations that have changed the way we see the world. If you are not willing to get the VR headsets that break the bank then there are lots of cheaper alternatives out there.
Canbor VR Headset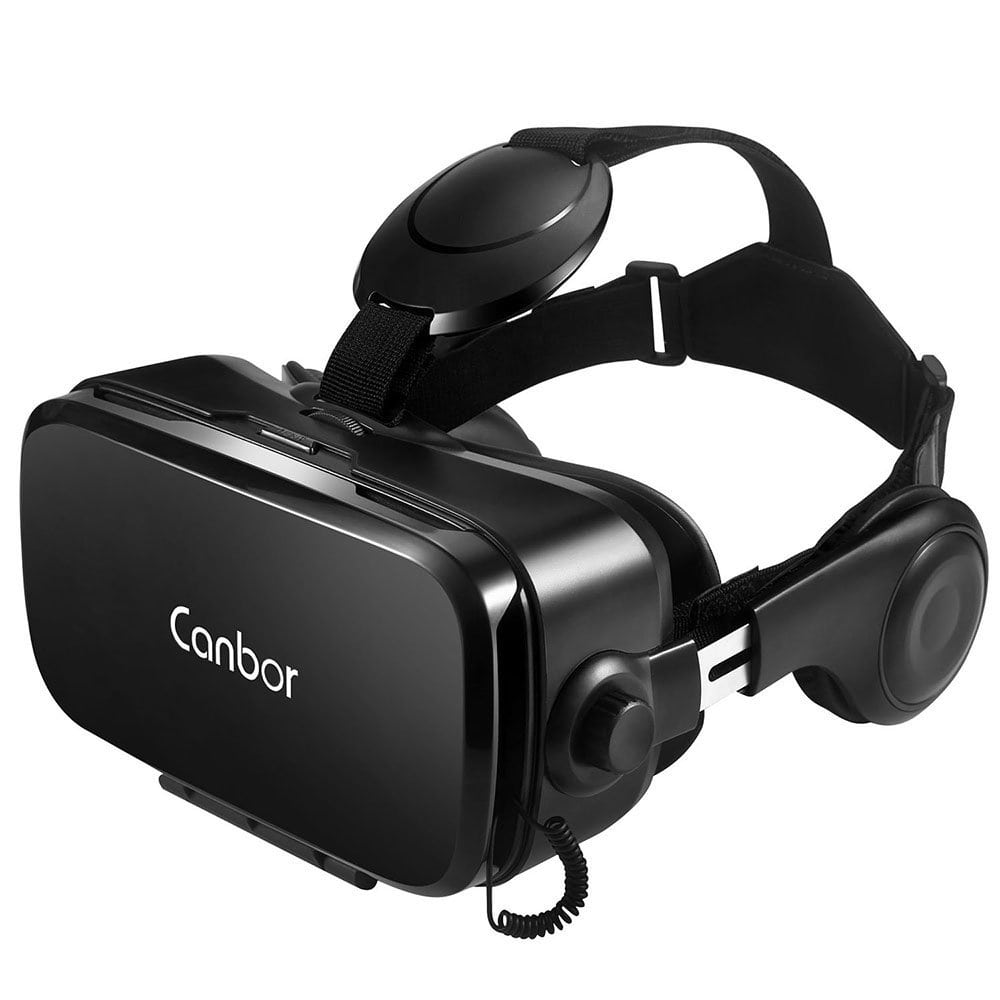 Price: $29.99
Gear up for some fabulous clarity and a comfortable wear with Canbor VR Goggles. You can try this VR headset with almost all the smartphones sized between 4 to 6 inches. The headset lies between the high-end and cheap range of VR headsets that makes it a perfect buy. And, at an amazing price you get high-precision aspheric lenses as well.
Pros
Available in an affordable price range
Eco-friendly body
Assembling is easy
Available with remote
Cons   
Performance is pretty average
Blocking light issues
Compatibility with iOs devices is not great
Pansonite 3D VR Headset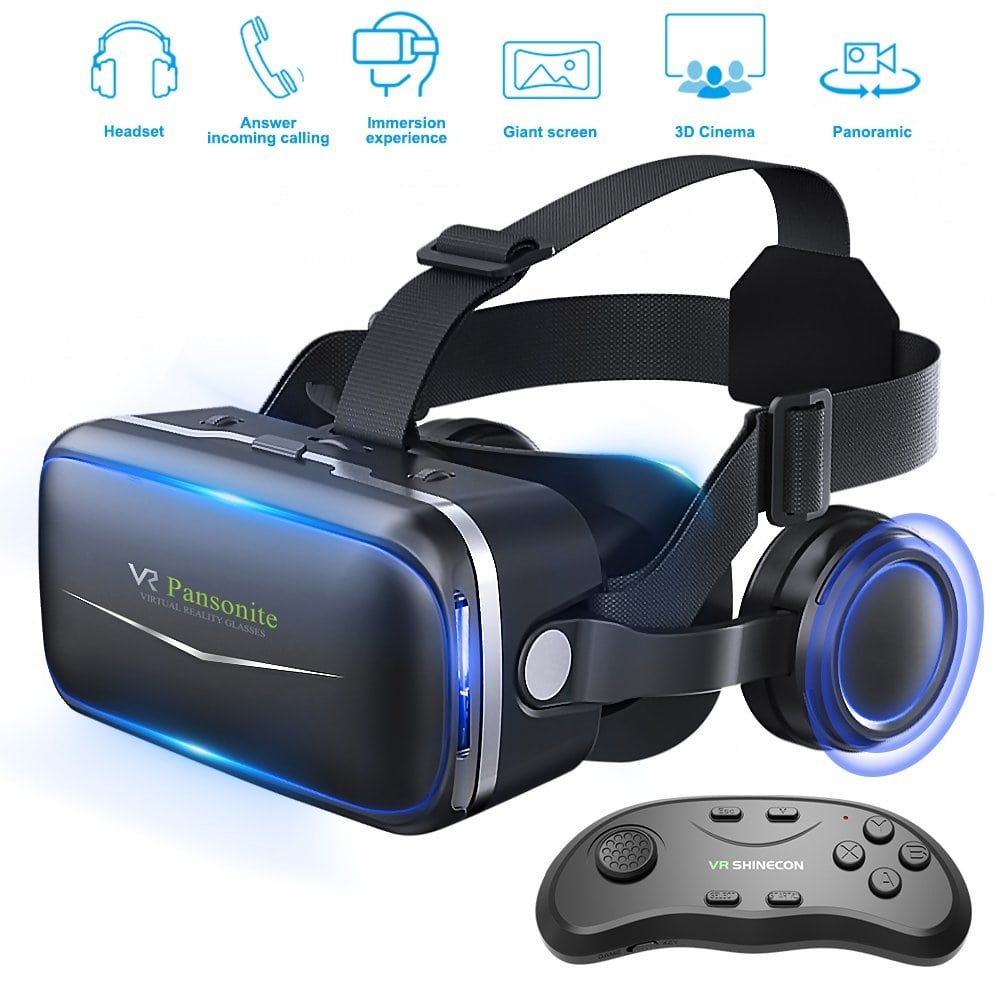 Price: $42.99
Buy Now Pansonite VR 3D Headset
Panasonite 3D headset is buzzing in the market for long due to its sturdy design and some wonderful features delighting the Android and iOS users. The headset efficiently blocks light and offers an immersive experience. The adjustable leather strap ensures extra comfort and the 360 degree experience makes sure you have a whale of a time watching movies or videos. The headset comes with a controller.
Pros
High-precision lenses
Portable and lightweight
Easy assembling
Capacitive touch for thrilling experience
Skin and eye friendly
Bluetooth remote control available
PMMA HD aspheric lenses
Great price
Cons
Cord plugging may get tricky sometimes
Charging cable adjustment problems can be faced
Slight heavy due to metallic body
Destek VR Headset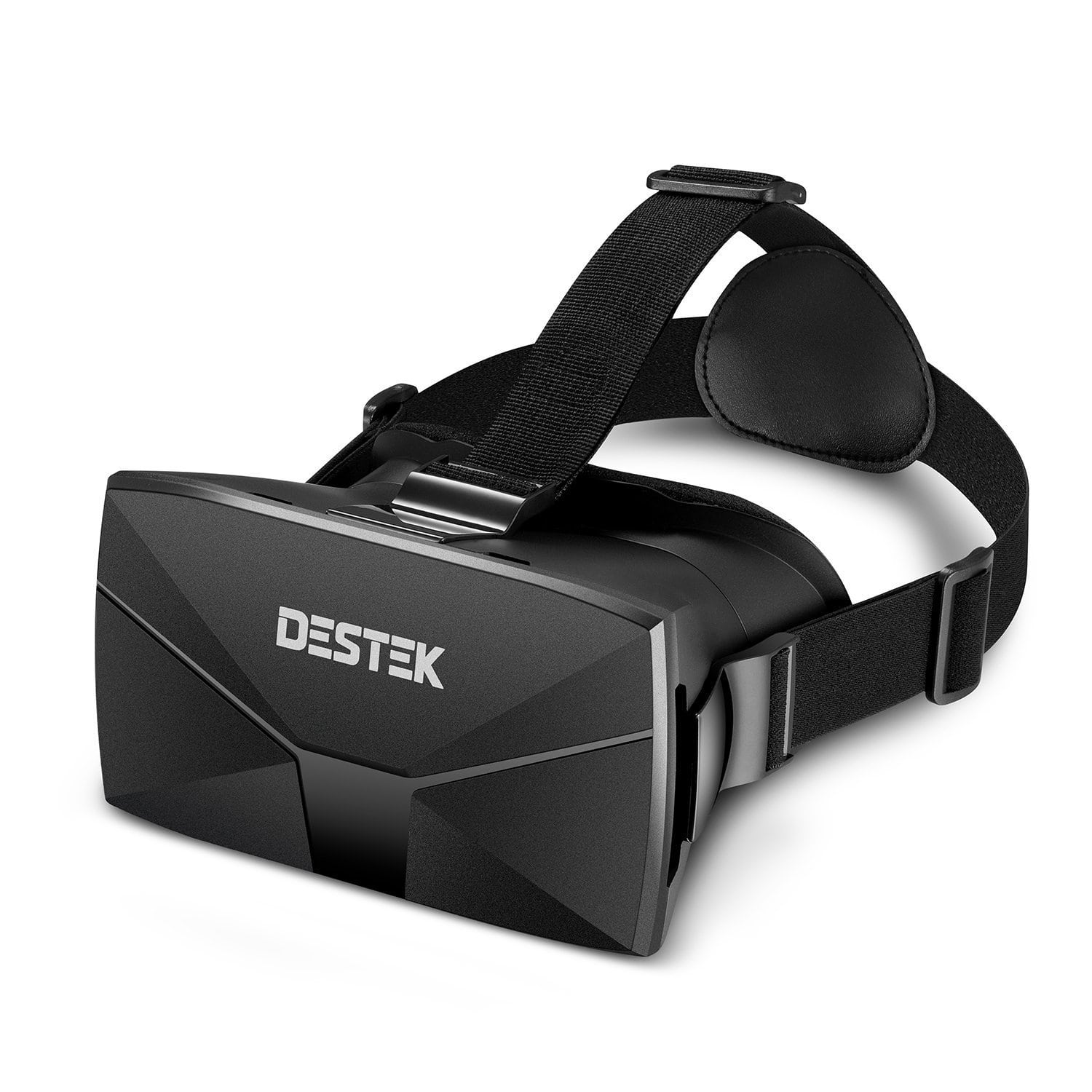 Price $12.99
Say hello to the value for money VR headset that offers you the delights of Augmented Reality as well. The design is simple like any other standard VR headset. The controls to adjust the vision are easily approachable. The magnetic front panel is detachable so that you can leverage the AR experience in a hassle-free way. The holding mechanism can create trouble sometimes but at this price you are already in a win-win situation. The bottom line is the product is a profitable buy and you can try it with most of the smartphones between 4.5 to 6 inches.
Pros
Easy VR to AR transition
Cradle is adjustable
Conductive touch for gamers
Breathable soft cushion
Acrylic lenses
Cons
Troublesome clamp mechanism
Minor light blocking issues
Pasonomi 3D VR Glasses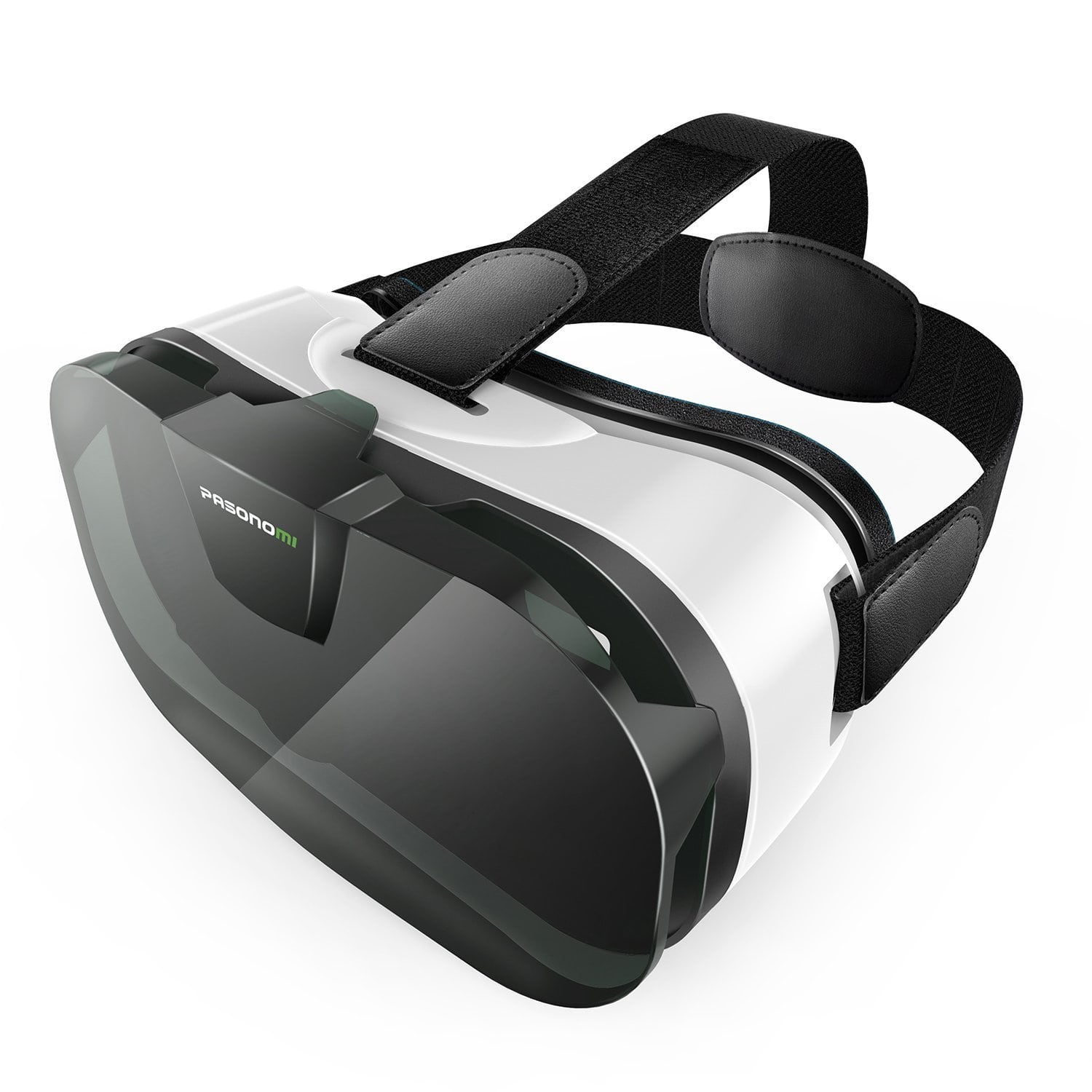 Price: $26.99
Buy Now Pasonomi 3D VR Glasses
The smartphone compatible VR headsets are ruling the market. You get two adjustable straps, one for your head and one for the device you are using for VR experience. Be it the view angle or the clarity of the 3D videos; Pasonomi VR headset never disappoints you in terms of quality. If you are up for an experiment with your VR experience without splurging then Pasonomi can be a great pick for you.
Pros
Sturdy built
Sleek design
Lightweight
Affordable
Compatible with different head and smartphone sizes
Comfortable
Cons
Playback control issues
Not compatible with cardboard apps
Heavy and slightly uncomfortable
Homido HOMIDO1 VR Headset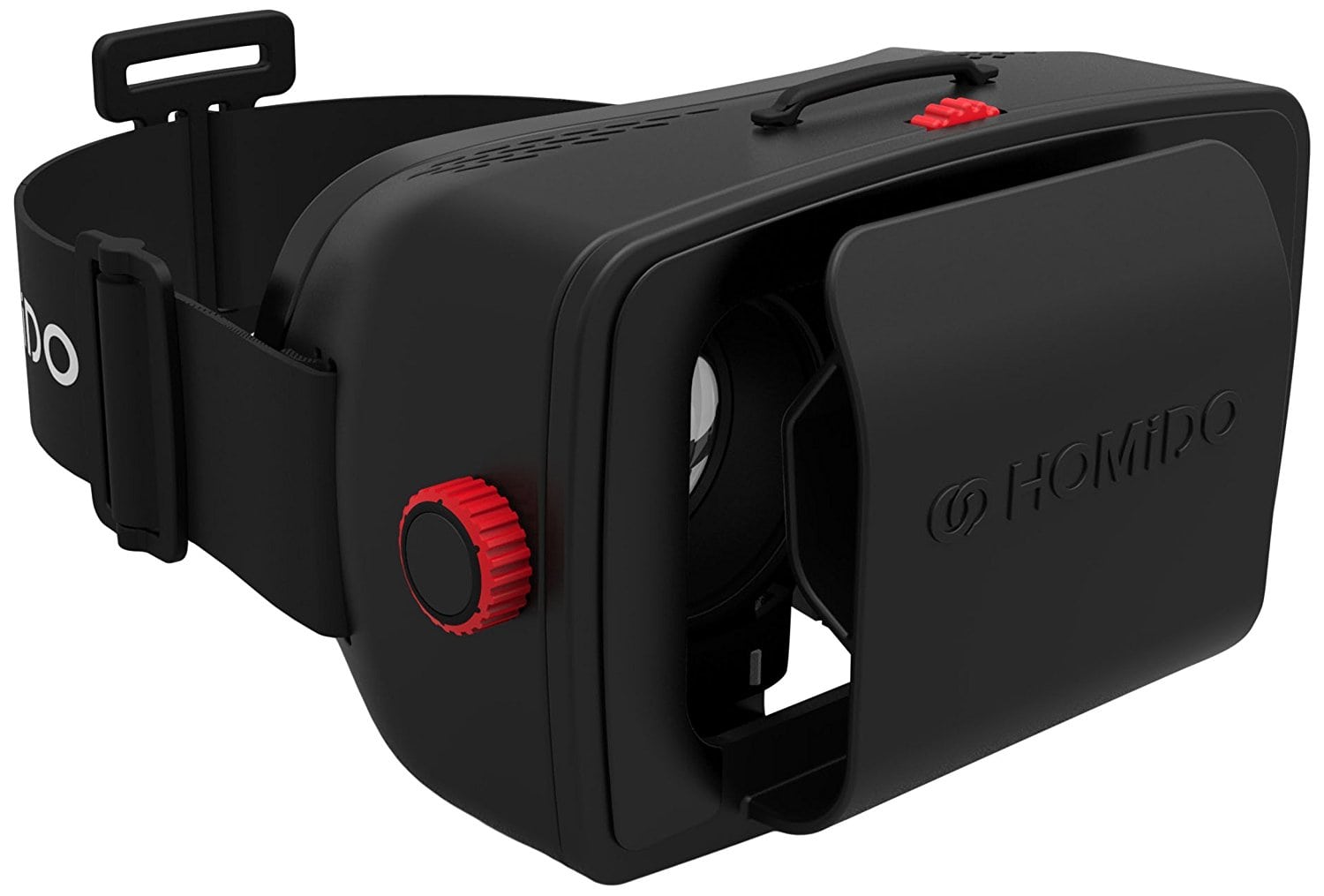 Price: $19.19
Homido backs you while relishing a classic 3D video, watching an interesting science experiment video or indulging in a thrilling game. The affordable VR headset easily copes with the Android and iOs devices sized between 4-6 inches. The headset is light and travel-friendly. It's a simple gadget that may not leave the techie VR fanatics agape. For a convenient VR experience, you got an adjustable strap to hold your head.  It's recommended to try lighter phones with this device for a better fit and a hassle-free VR experience.
Pros
A better version of Google Cardboard
Easily adjustable focus
Good for myopic and hypermetropic people
Adjustable headband
Easy to fix or charge
Sturdy design
Economic
Cons
May not fit all head sizes
Focus issues may be encountered in some cases
Not too hi-tech design
Whether you are going to purchase a new VR or AR device or bored of the old ones; take test drives with the above gadgets that are pocket-friendly and stand firmly in the storm of competition.